Jubilee News Desk 
National Cricket Academy (NCA) announced through Uttar Pradesh Cricket Association the result of the selection for BCCI NCA LEVEL 2 Coaches course.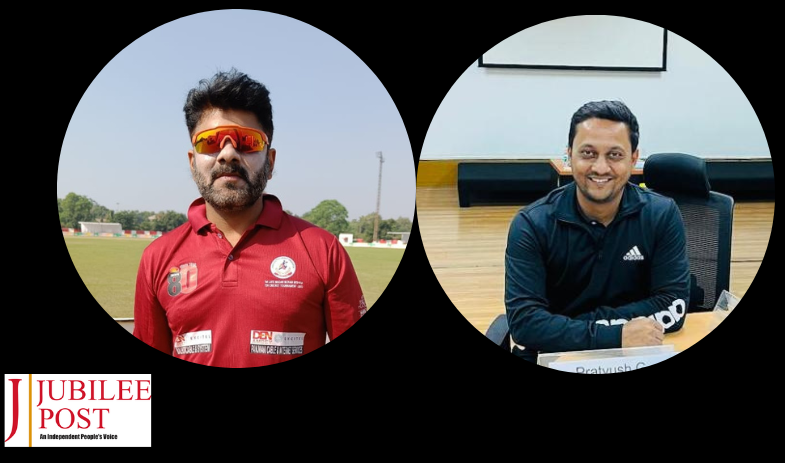 The much awaited and most deserved selection of Mr. Ashwani Mandhyani, Ex Ranji Trophy Player, Professional Coach and currently working at N.E.R., and qualified state panel umpire and Mr. Pratyush Gupta, PGT Physical Education, Amity International School Lucknow and Cricket Professional Coach at Colvin Cricket Academy, Lucknow for BCCI NCA LEVEL 2 Coaches course.
They passed one of the most coveted examinations of NCA LEVEL 1 Coaches course, conducted online on 26th September to 30th September 2022 and offline on 18th and 19th January 2023, at Chinnaswamy Stadium, NCA, Bengaluru.
After much grilling, they cleared the examination with flying colours and are now selected and qualified for NCA LEVEL 2. Mr. Ashwani Mandhyani secured Top position in the examination. Both these outstanding candidates hail from Lucknow and are now proudly eligible to train the aspiring cricketers at state level.